Join the Nocturnals for an Early Reader & Middle Grade Reading Adventure!
In the critically acclaimed middle grade series and early reader series, we meet three unlikely friends—Dawn, a serious fox, Tobin, a sweet pangolin, and Bismark, the pint-sized sugar glider. The adventures continue with captivating plot twists and plenty of humor as the Nocturnal Trio solves the unpredictable mysteries of the night.

All books are available in hardcover, paperback, and ebook.

Click below to learn more.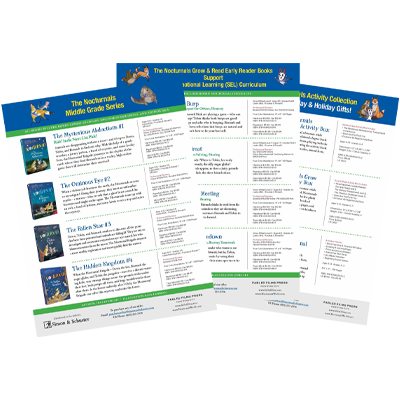 Click individual images for details.
Grow & Read