The Nocturnals
School & Library Resources
Enrichment Activities for K-6 with Fiction & Nonfiction Early Reader & Middle Grade books.
Educator Guides & Turnkey Activity Kits engage kids at home & school.
Explore SEL themes using our Social Emotional Learning Activities & Lesson Plans.
Build community at your school with an All School Read.
Connect your students to author Tracey Hecht through Video. She has a Writing Workshop, a Courage Workshop, and Early Reader Storytimes.
---
Printable Resources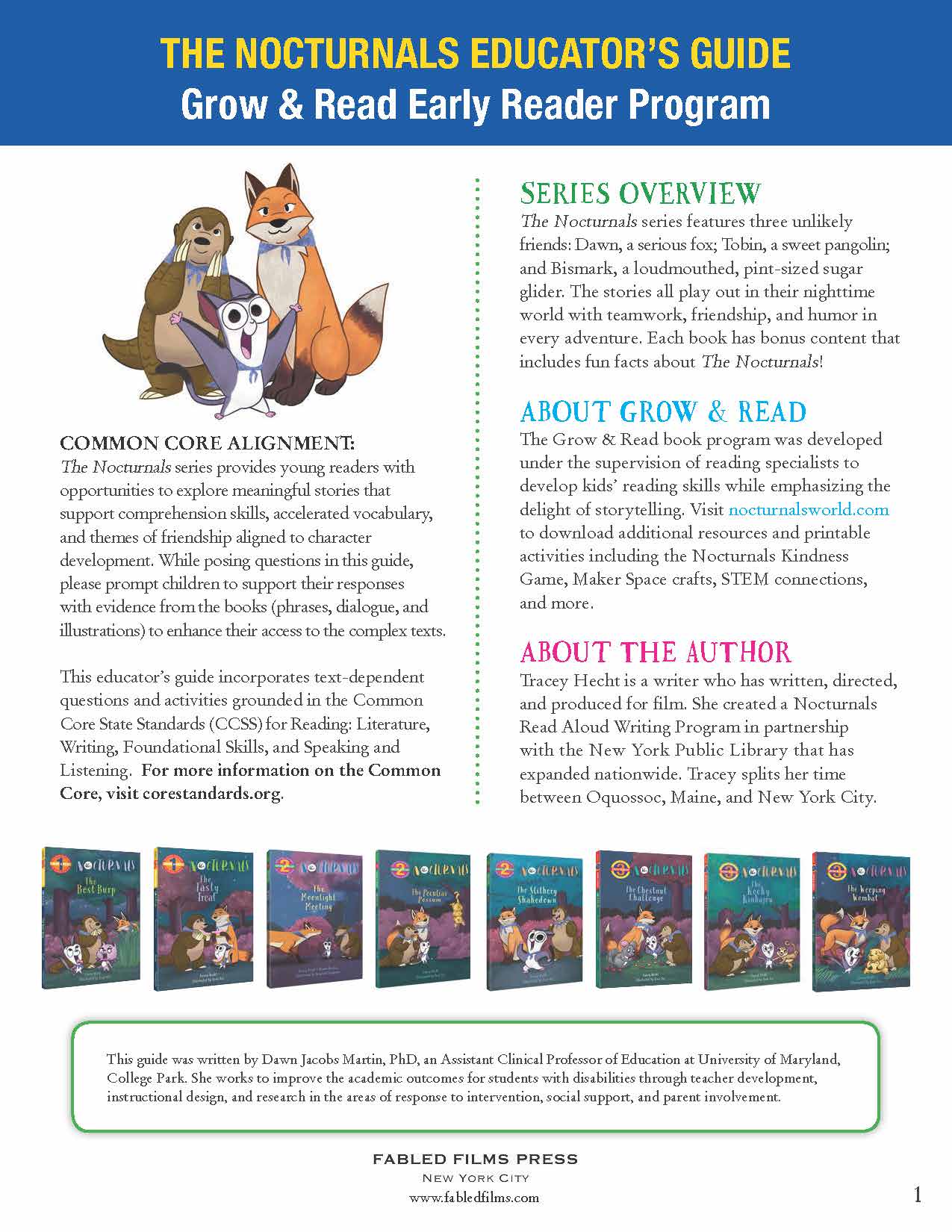 Grow & Read Educator Guide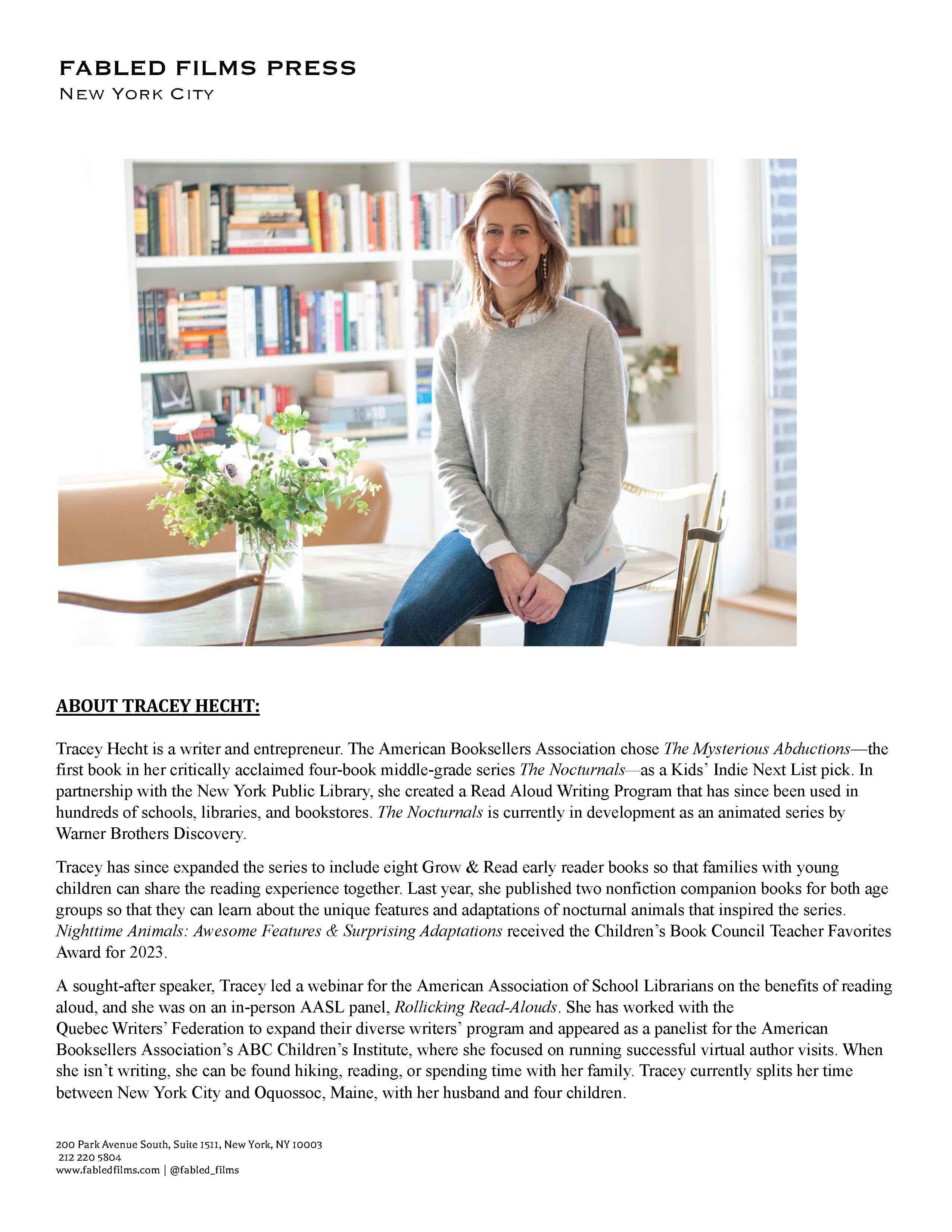 Meet Tracey Hecht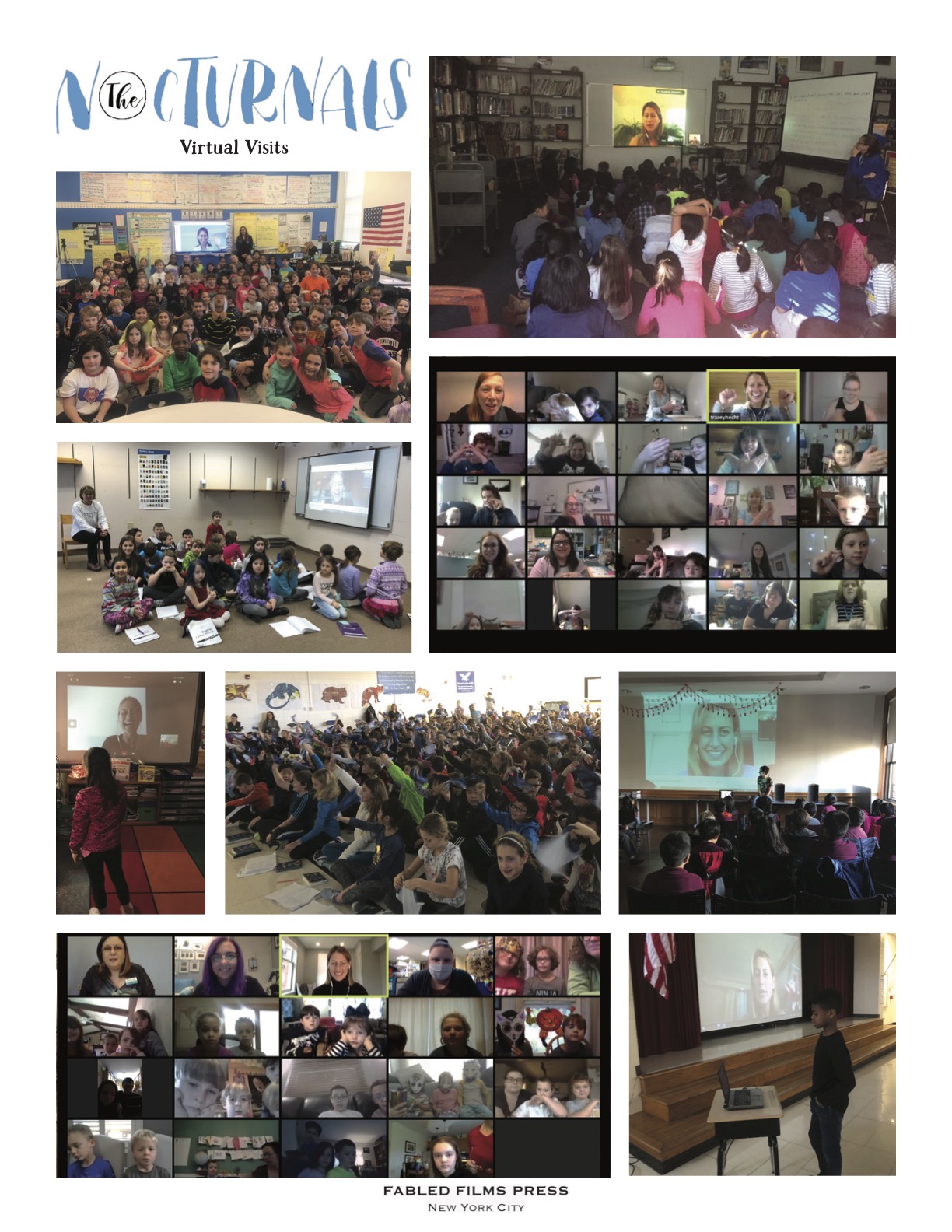 Virtual Writing Workshop Outline & Endorsements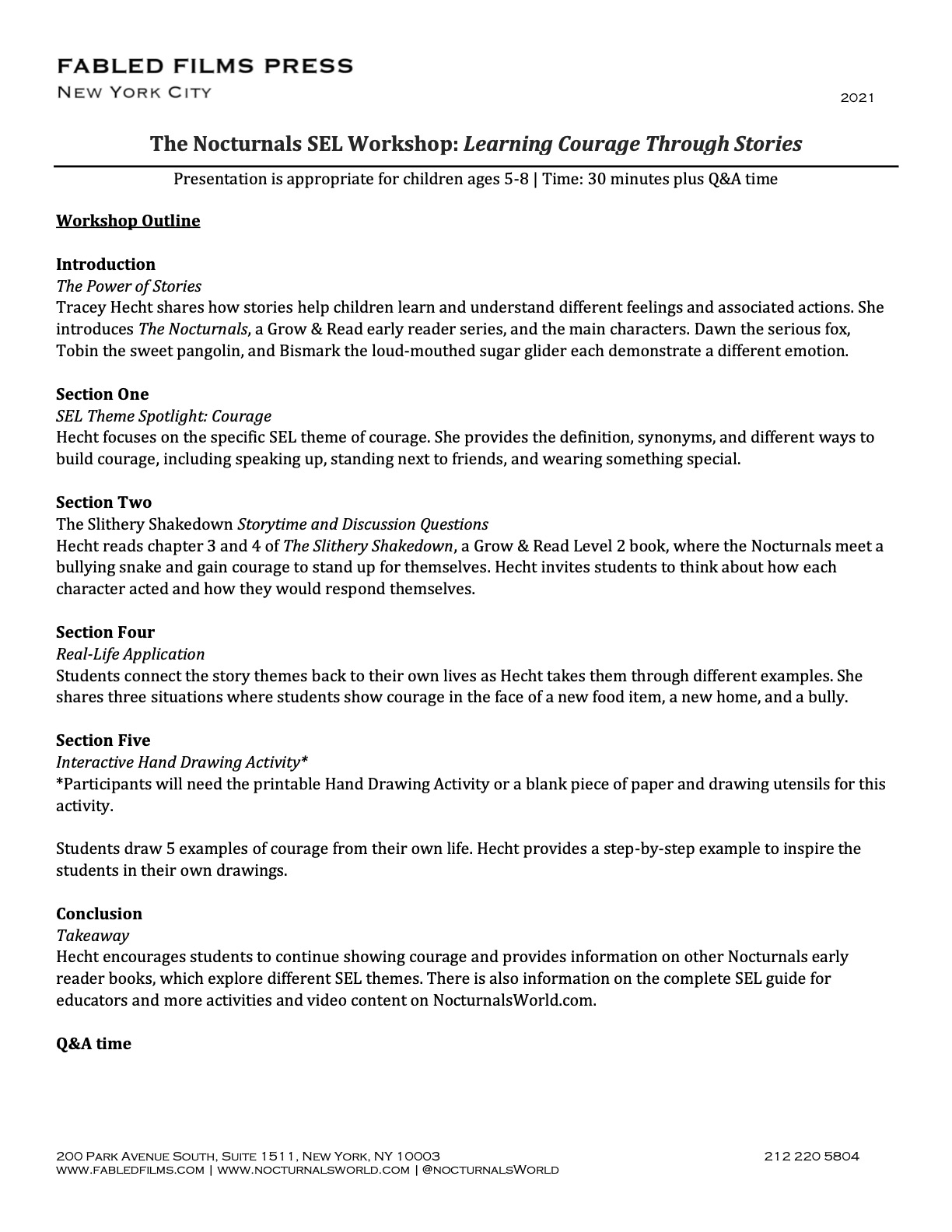 Virtual SEL Workshop on Courage Outline & Endorsements


---

Virtual Visit Author Program with Tracey Hecht
---

Early Reader Storytimes with Tracey Hecht
---

Learn Courage Through Stories with Tracey Hecht


Printable Hand Drawing Actvitiy Sheet can be downloaded here.

---

The Nocturnals Kindness Game Demonstration


Please send feedback or questions to us: info@fabledfilms.com