How Are You Feeling Today?
Explore This Question with The Nocturnals
Grow & Read Book Program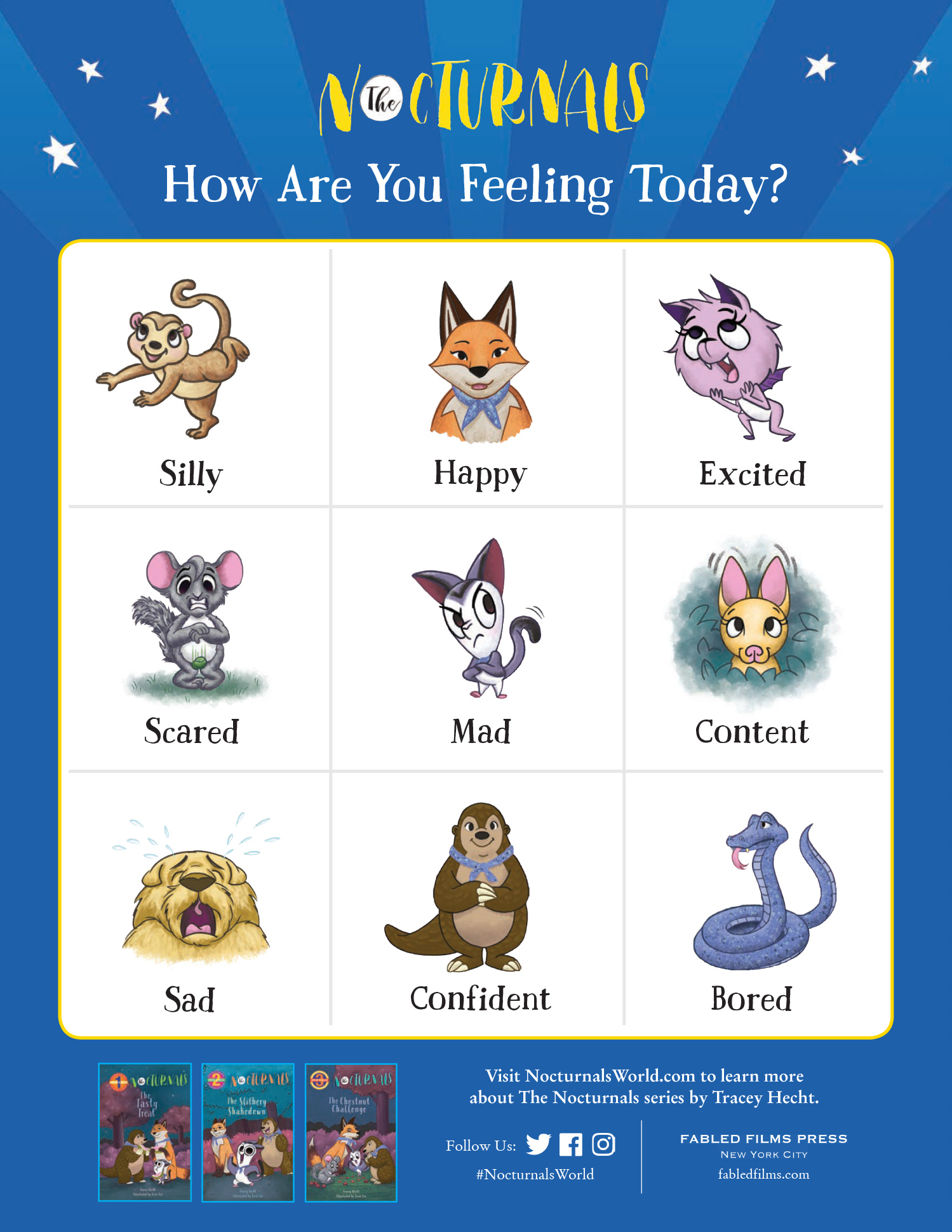 Click Image to Download
SEL Poster & Brochure
Use author Tracey Hecht's book series to open the door for complex, valuable conversations that help kids and adults connect with each other.

To help facilitate these conversations, we have partnered with educators to develop SEL-specific programming (that's free!) to support the themes found in the eight-book series.
---
Select Books from the Grow & Read Series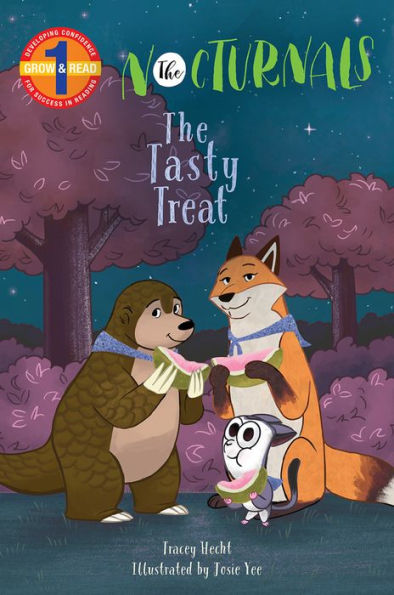 Early Reader Level 1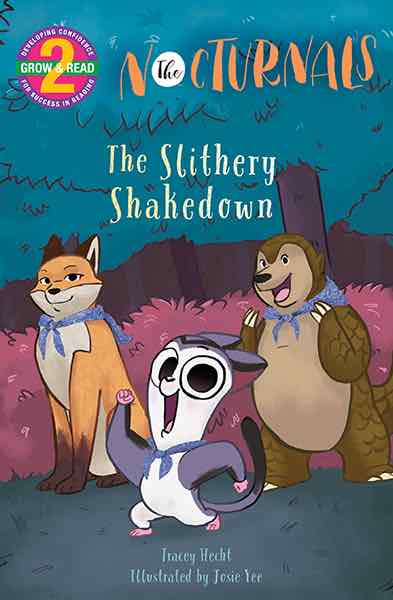 Early Reader Level 2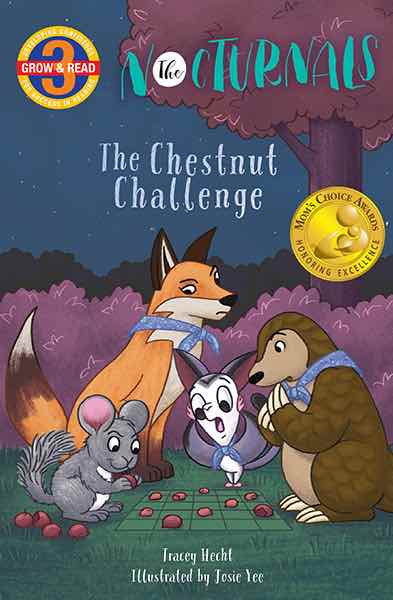 Early Reader Level 3






---
The Nocturnals SEL Workshop with Tracey Hecht
Based on The Slithery Shakedown SEL Educator Guide by Dawn Jacob Martin, PhD, Tracey Hecht's Virtual SEL Workshop explores courage through storytelling for children ages 4-8. Connecting examples from the book to real life, Hecht explores how we are brave every day. The workshop includes a reading from The Slithery Shakedown, a Level 2 early reader, and an interactive activity.


Printable Hand Drawing Activity Sheet can be downloaded here.
---
Printable Resources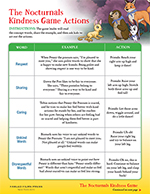 The Kindness Game for use with
The Peculiar Possum
Developed with Joyce M Grossbard, LCSW, and Children's Literature Specialist Gillian Engberg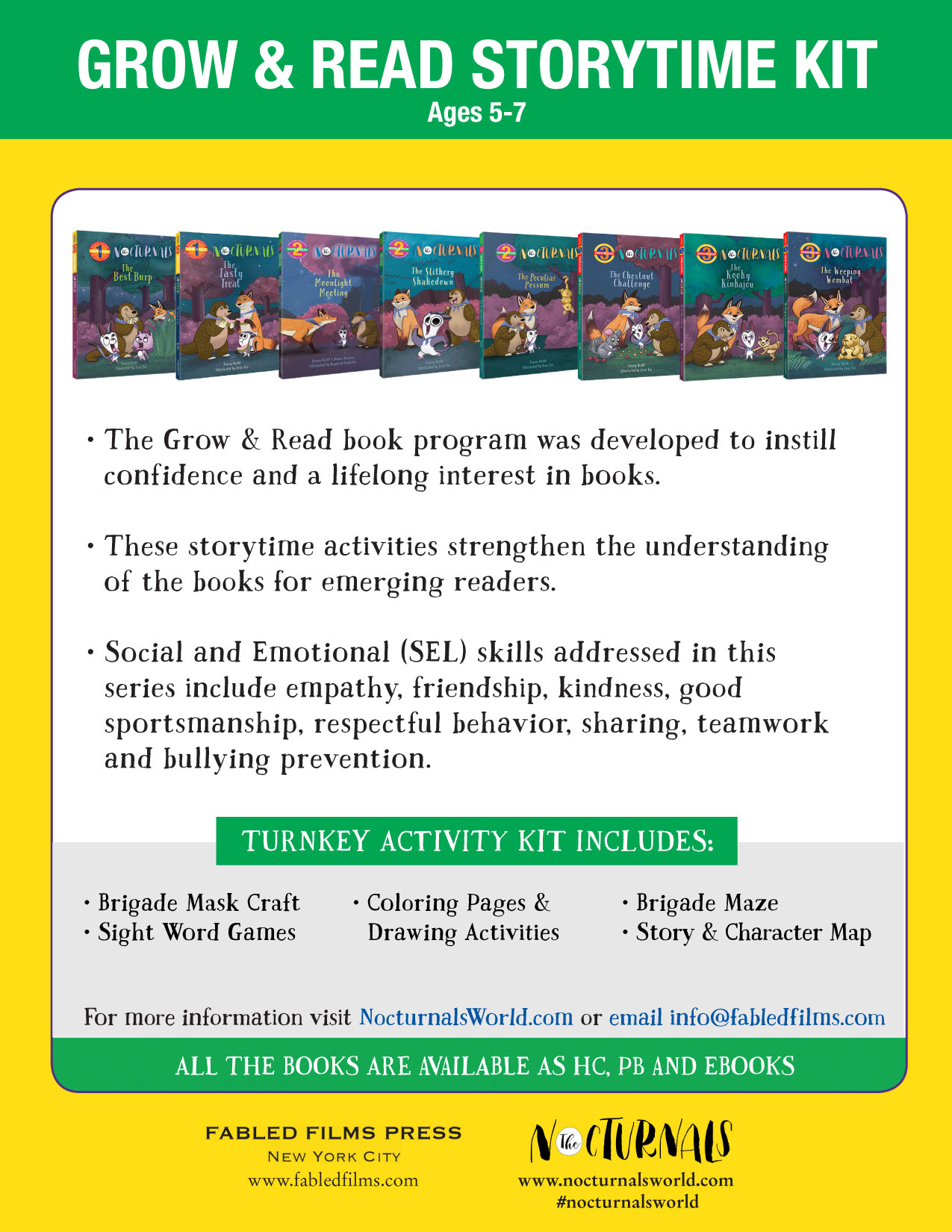 Grow & Read Storytime Kit