Author Tracey Hecht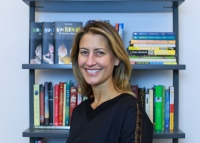 The Chestnut Challenge (Level 3)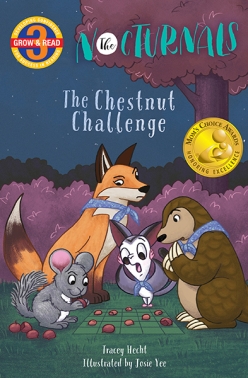 Grow and Read, Ebook
Ebook | 64 pages | 9781944020507 | July 1, 2020
"The Nocturnals does not disappoint." —Booklist
"Parents/grandparents will enjoy reading this book to their little one." —Story Monsters

The Chestnut Challenge is a Mom's Choice Awards® Gold Recipient. In this Nocturnals Level 3 Early Reader, the Brigade are playing a game of Chestnut Checkers when Chandler, a conniving chinchilla, challenges Tobin for the title of Chestnut Champion. After a series of strange distractions, the Nocturnal Brigade begins to suspect that something is not right. Chandler is a competitive chinchilla... but could he also be a cheater?

FUN-FILLED BEGINNING READERS FOR DISTANCE LEARNING!
Download the series's complimentary printable activities at NocturnalsWorld.com: Sight Word Games, Makerspace Crafts, Bingo, Common Core Language Arts Educator Guide, Social Emotional Learning (SEL) Activities, and More!

Includes Bonus Nocturnals Fun Facts and Animal Glossary (Ages 5-7)
Life Skill Themes include Good Sportsmanship, Playing Games for Fun, and Forgiveness.

Read All Eight of the Nocturnals Grow & Read Adventures, like The Kooky Kinkajou, which introduces Beginning Readers to Life Skill Themes such as Imagination and Accepting New Ideas.
They all feature Dawn, a serious fox, Tobin, a sweet pangolin, and Bismark, a pint-sized sugar glider.
Illustrator: Josie Yee
Color illustrations throughout
Fountas & Pinnell: Guided Reading Level: N
Lexile Ranking: 520L • Grade Level Equivalent: 2-3
Interest Level by Grade: Pre-K to 3rd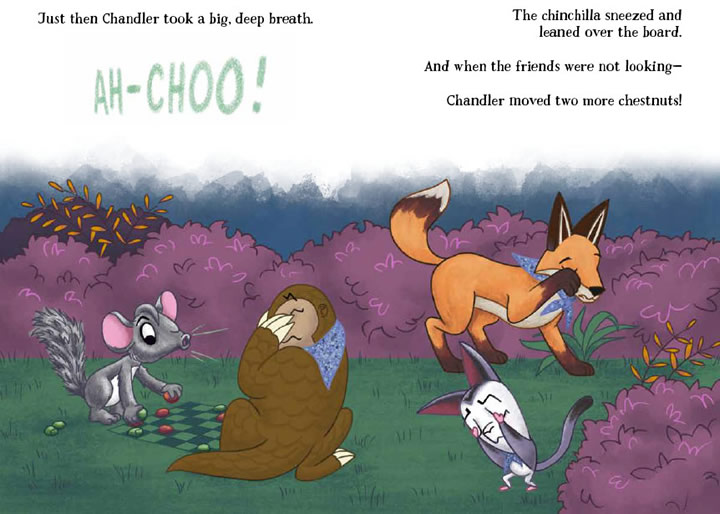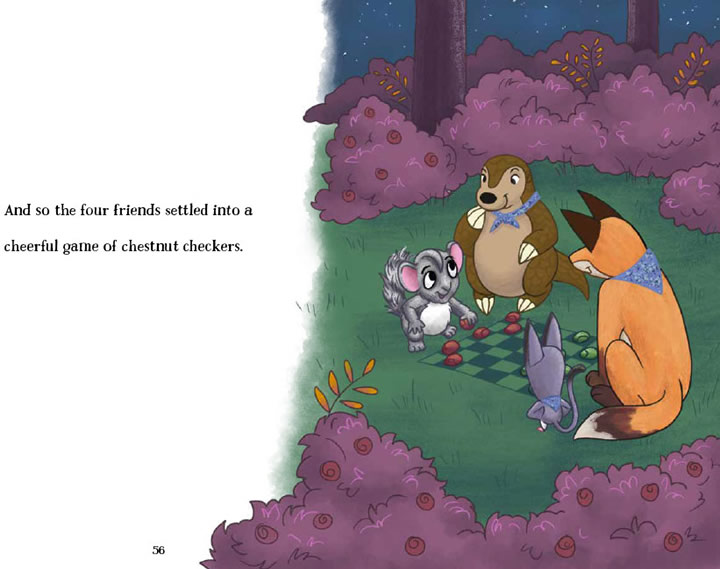 What People Are Saying
"Fans of the series will find colorful illustrations interspersed with text to help young independent readers follow the story…the theme of an honest game will likely resonate with this intended audience." ​
—School Library Journal
"I appreciated that when the characters (children) see something is wrong amongst their peers, they do not hesitate to address it and correct it. I enjoyed reading the informational pages about the animals especially when I wasn't familiar with the pangolin."
—Yolanda Flores, Hunter Library, Las Vegas, NV
"Reading about the friends and their adventures is an entertaining way to learn how to get along with others. Each of these stories has a gentle lesson to learn about friendship, acceptance, or sportsmanship. Who wouldn't be amused by Bismark's dramatic reactions? Dawn is always calm and gentle in her reminders about proper behavior, while Tobin truly just wants everyone to have a good time together."
—Suzanne Costner, Library Media Specialist and Blogger, Fairview Elementary School and The Fairview Review, TN
"Young readers ages 6-8 will delight in this entertaining animal adventure while learning about the themes of playing games for fun and displaying good sportsmanship…especially and unreservedly recommended for family, elementary school, and community library collections."
—Midwest Book Review
"I'm a dedicated fan of this series. Tracey Hecht has a way of reaching kids by using adorable animals with distinctive personalities to get to the heart of real-life situations kids find themselves coping with, and how to start discussions about those situations."
— Rosemary Kiladitis, Queens Public Library, NY
"The book sends a gentle message about cheating and the value of playing for fun. The text features some words that will extend vocabulary, the format is very inviting, and the fun facts about the featured animals gives more conversation starters and information to support the new animal names and vocabulary."
—Susan Shepherd, Howard Whittemore Memorial Library Naugatuck, CT
Ebook | 64 pages | 9781944020507 | July 1, 2022
Also available as...