Storytelling Can Show Children the Value of Friendship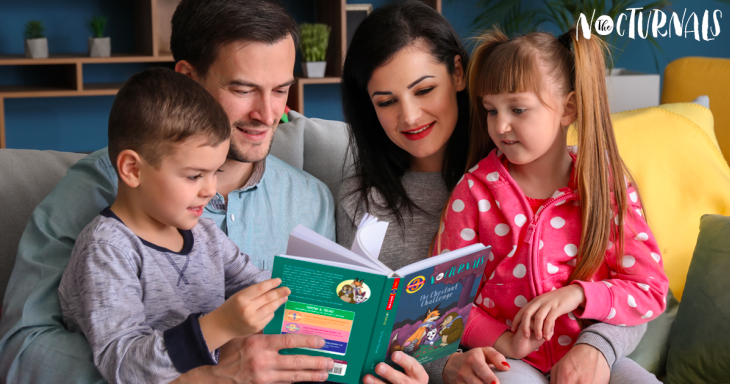 January is here, and the rush of the holidays is over. As we settle into the calm of winter, it's the perfect time to take a moment to reflect on all the good things in our lives. For us, these include family, friends, and you—our readers—who enjoy all the stories about the Nocturnals.
The COVID-19 pandemic brought new challenges to children trying to make new friends and maintain current friendships. For kids to keep friendships, they need to see what a good friend looks like and practice being a good friend daily. Being a good friend can be especially challenging for kids who are shy or feel different from others, especially when on a video camera. In this situation, they may want a friend but not know how to make one. It helps if kids learn the skills that enable friendship, like sharing, getting along with others, listening, and understanding.
One way to help children learn these skills is to get together to read books that revolve around friendship and sharing—two themes we focus on in our Grow & Read early reader collection from The Nocturnals. In The Moonlight Meeting, Dawn the serious fox, Tobin the sweet pangolin, and Bismark the wacky sugar glider become good friends despite their different personalities. At first, it seems like they have nothing in common, but as they get to know each other, they realize they are more alike than different. Their story shows readers that even though you may be different and might not get along with others at first, you can still be friends. All it takes is listening, understanding, finding common ground, and celebrating differences.
Reading books that incorporate friendship and sharing is one of the many ways that we, as adults, can help kids navigate the ins and outs of being a good friend. It opens the door for us to talk to our kids about what makes a good friend and for them to share their own challenges with us. Forming quality friendships isn't always natural or easy, but if we can help kids find their tribe, then they will really bloom!
Learn more about social emotional learning and download our free Nocturnals SEL Program here!