Book Recommendations for Black History Month!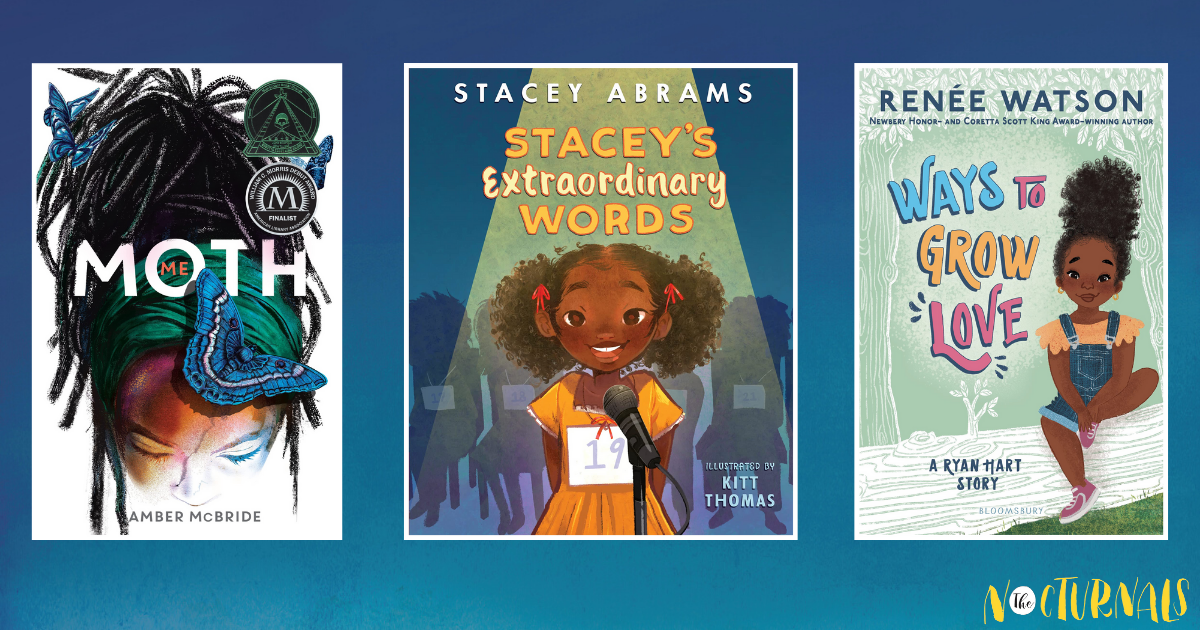 Celebrate Black authors this month and every month with these three books: a young adult novel, a middle grade book, and a picture book. These stories invite readers into diverse experiences of everyday life that showcase the strength of family and friendship.

Me (Moth), written by Amber McBride
This new YA novel centers on a teen girl, Moth, who is grieving the loss of her family and struggling to find herself. She meets Sani, who is also searching for his identity and trying to understand where he came from. The two venture out on a road trip, searching for ancestors and confronting haunting pasts.
(Me) Moth unfolds as a beautiful, heart-wrenching story about love, loss, and identity.

Ways to Grow Love, written by Renée Watson, illustrated by Nina Mata
In this charming second installment of Renee Watson's middle grade series, Ryan is looking forward to an exciting summer break. It will be her first time at sleepaway camp, and she also has a new baby sister on the way! But changes can be difficult to navigate, and Ryan struggles to adjust to them. In this relatable, character-driven book, the reader is taken on Ryan's sweet journey of personal growth.

Stacey's Extraordinary Words, written by Stacey Abrams, illustrated by Kitt Thomas
Stacey's Extraordinary Words is a beautifully illustrated picture book that tells the story of a little girl named Stacey who loves words more than anything. When her teacher selects her to take part in the school's spelling bee, Stacey is more nervous than excited. She will have to face her nerves and the class bully by using her perseverance and the power of words. A bonus page listing the "extraordinary words" will teach young readers the meaning of words that may be more advanced for their reading level.