3 Riveting Middle Grade Books for Women's History Month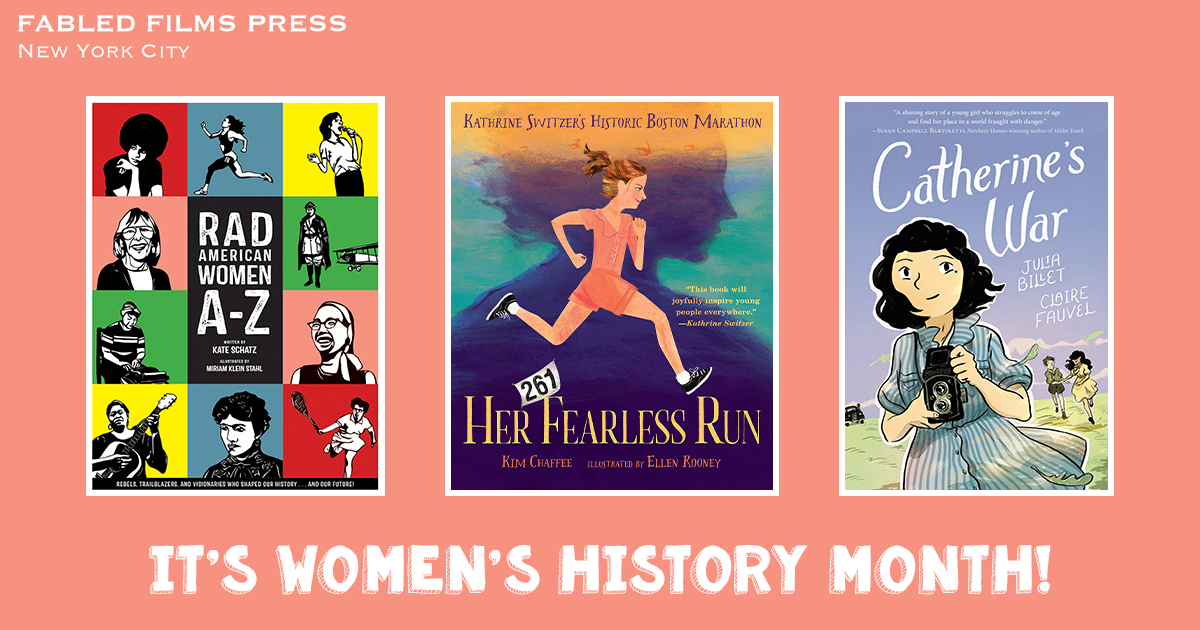 It's Women's History Month! We're celebrating by filling our March to-read lists with middle grade books that highlight the accomplishments and experiences of inspirational women. Here are three recommendations for 2020:
Rad American Women A-Z, by Kate Schatz, introduces a bold woman for every letter of the alphabet. The 26 women listed defy adversity and shape American history with their accomplishments. The achievements celebrated in the book stem from many different fields, from radical writers and brave politicians to determined athletes and daring comedians.
Her Fearless Run, by Kim Chaffee, follows Kathrine Switzer's path to becoming the first woman to run in the Boston Marathon with official race numbers. Switzer's story is one of determination and grit as she works to defy the expectations of everyone who said that women couldn't handle the distance.
Catherine's War, by Julia Billet, is a graphic novel inspired by the life of the author's mother. Set in France during World War II, the story follows a young girl forced into hiding as she uses her camera to document her own experiences as well as those of the people she meets along her journey.