3 Must-Read Children's Books for Black History Month!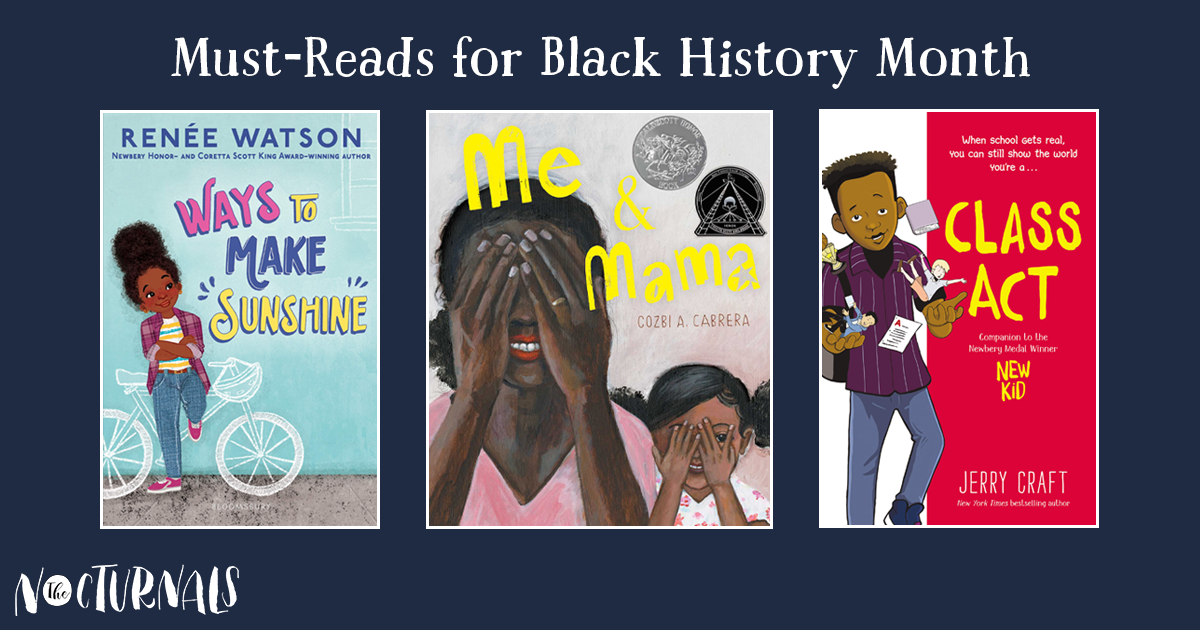 February is Black History Month! Celebrate Black authors and illustrators (this month and every month) with these three books: the first book in a middle-grade series, a picture book, and a graphic novel. These stories invite readers into diverse experiences of everyday life that extol the strength of family and friendship.

Ways to Make Sunshine by Renée Watson
In this new middle-grade series set in Portland, Oregon, Renée Watson introduces us to Ryan Hart, the girl next door. The story showcases Ryan as she moves to a new neighborhood, visits with friends and family, enters a school talent show, and navigates her relationship with her older brother, Ray, after beating him in a bike race. In this relatable, character-driven book, the reader is taken on Ryan's journey of self-acceptance through Watson's lyrical prose and realistic dialogue. In addition, the illustrations from Nina Mata that appear in almost every chapter extend the reader's experience and bring the characters to life.
Me & Mama by Cozbi A. Cabrera
This picture book is full of stunning illustrations depicting one girl's day with her mom. Rendered in textured paint strokes, the illustrations show readers the world through the girl's eyes: beads of rain on the window, moss in between sidewalk cracks, and her mom's objects in comparison to her own. Distinct in size and style, these objects include their cups, their silver dresses, their rainboots, and more. The girl's deep admiration for her mom and her mom's gentle care are constant throughout the story. At night, the girl dreams of things she has seen throughout the day. Most of all, she dreams of being close to her mama.
Class Act by Jerry Craft
It's another school year for Jordan Banks and his best friend, Drew Ellis—characters from Jerry Craft's award-winning graphic novel, New Kid. They aren't new kids anymore, but they encounter new challenges: first crushes, changing bodies, friendships, and identity. Jordan and Drew try to find answers to internal questions that arise in their daily school life. Why am I not as "mature" as the rest of my friends? How can I be friends with someone who is different from me? Craft's candid illustrations invite readers into a whirlwind experience complete with giant seniors, literal childlike moments, sincere dialogue, and a perspective-shifting bowl of mac and cheese.
Click here for more compelling reads from Black authors!