3 Compelling Reads for Black History Month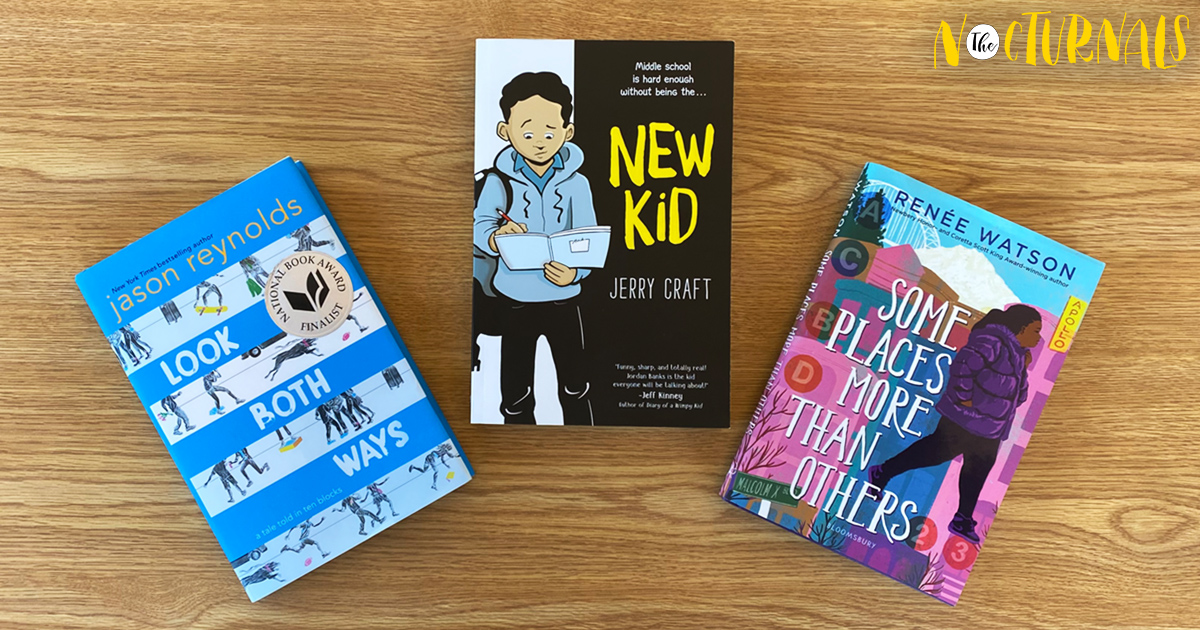 February is Black History Month! We are celebrating with three books—a collection of short stories, an award-winning graphic novel, and a linear novel—that provide compelling and diverse perspectives, which are much needed among children's literature today.
Look Both Ways by Jason Reynolds
Jason Reynolds, in his collection of stories, demonstrates the magnitude that one walk home can have in the life of a child. Readers experience ten different walks home after school gets out, each one distinct in its pace, style, and tone—the walks are as unique as the characters themselves. The stories stand on their own, but together they tell the story of a neighborhood enriched by diversity.
New Kid by Jerry Craft
The first graphic novel to win the Newbery Medal,
New Kid
introduces readers to Jordan Banks, an African American boy who is forced to attend an upper-class private school instead of going to art school. Through the trials of fitting in, finding friends, and managing the students and teachers who treat him differently, Jordan gains courage and confidence in his place at school, which extends into his art and home life. Through his candid illustrations, Jerry Craft provides readers with an immersive opportunity to experience being a new kid whose individuality evolves.
Some Places More Than Others by Renee Watson
Growing up in Portland, Oregon, Amara wants nothing more for her birthday than to hear stories and connect with her dad's extended family in New York City, so when her parents finally agree to let her go on a business trip with her dad, she can hardly wait. On the trip she explores the Harlem of her father's youth and gets to hear and experience firsthand the city that has galvanized her imagination. In this warm, character-driven book, the reader is taken on Amara's journey of self-discovery with Renee Watson's lyrical prose. In the back matter, the publisher provides a family history project called "The Suitcase Project," which would be useful for classroom discussion.