Six Family-Friendly Summer Activities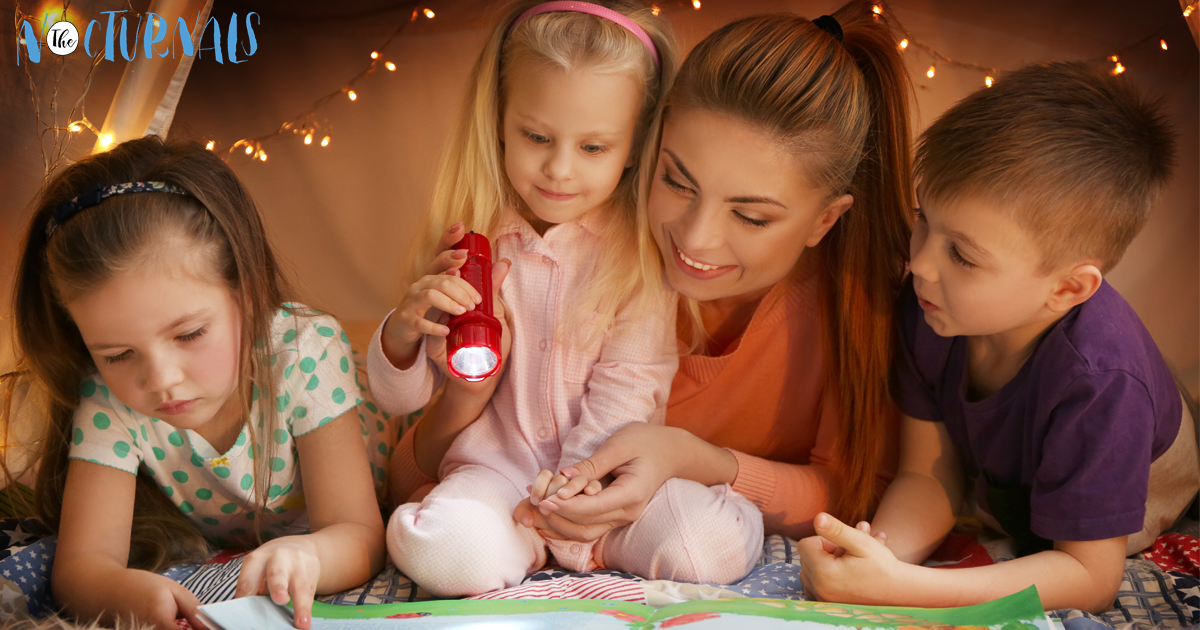 The Nocturnals Summer Reading Kit is packed with engaging and entertaining activities to keep families entertained for hours. The STEM-related and Makerspace activities are a fun way to "sneak" science into family time this summer.
Download the printable kit here!
1. Interview The Nocturnals mythical animal, Polyphema the tuatara!
In The Ominous Eye, the Nocturnal Brigade meets Polyphema the tuatara, an unusual reptile. In the Interview with Polyphema worksheet, kids learn about this living fossil and can use their imagination to answer interview questions as Polyphema. They will learn about this fascinating animal and exercise their creativity simultaneously!
2. Play STEM Bingo!
The Nocturnals Bingo is perfect for animal lovers and helps familiarize kids with a wide range of species. Families will have a blast learning wacky animal facts and playing this fun, educational game. You can even host a Zoom bingo session with friends!
3. Read and Discuss The Nocturnals!
The Nocturnals book series combines adventure, mystery, and imagination with real-life scenarios that are relatable to elementary and middle school children. The storylines help parents segue into life skills like anti-bullying, confidence, friendship, self-acceptance, and empathy. Set time to read aloud with your family—even for just fifteen minutes a day! Then use The Nocturnals Educator's Guide for suggested questions and see where the conversations take you.
4. Play A Word Game!
The best activities help kids learn while keeping them engaged. The Nocturnals Word Search helps kids build a strong vocabulary. To add a hint of competition, you can challenge your kids: who can find all the words the fastest? Who can find the most words in two minutes?
5. Learn Animal Facts!
The Nocturnals feature fascinating animals like Tobin the pangolin and Bismark the sugar glider. The Nocturnal Animal Trading Cards can jumpstart a research project! Use your kid's curiosity to research habitats and animal traits of specific nocturnal animals.
6. Paint Your Face!
After exploring animal facts, get into animal character! Gather craft materials like paintbrushes and costume makeup. Then use The Nocturnal Brigade Face Painting instructions to become your favorite nocturnal animal!