3 New Animal Books for Middle Graders!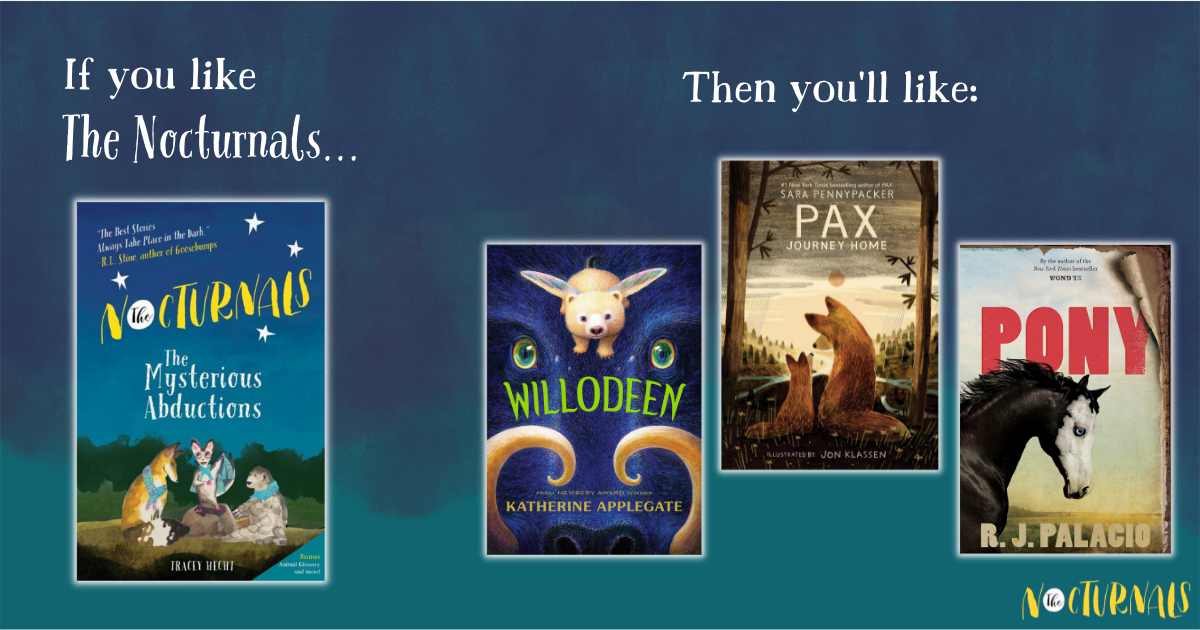 This fall season has brought a few new middle grade animal books into our lives! If you like
The Nocturnals: The Mysterious Abductions
for its lovable characters, its mystery and adventure, and its demonstration of courage and other SEL themes, check out these three new animal-filled chapter books:
Willodeen by Katherine Applegate
Willodeen is an eleven-year-old girl who loves animals thanks to all her encounters with them while picking berries with her dad. She especially likes the unlovable "screechers"—endangered animals who give off a smelly defensive scent (like Tobin the pangolin in
The Nocturnals
!). Willodeen does everything she can to care for her beloved animals, which also include "hummingbears" and an unexpected, magical creature from her friend, Connor. Together, the two kids demonstrate the power of caring for the earth.
Pax, Journey Home by Sara Pennypacker
Pax, the determined fox, is back again with a whole litter of kits. He is now the leader of the pack (just like Dawn the fox in
The Nocturnals
). But when one of his kits gets sick, he seeks out his human friend, Peter, to help. Peter is struggling after a war that upturned his life, but their reunion offers him the chance to reconnect with his dear friend. The story is an enduring example of friendship among two very different creatures who share the same care for one another.
Pony by R. J. Palacio
Silas Bird is a twelve-year-old boy whose father is suddenly taken away by three strangers. With the help of a ghost companion and one of the captor's ponies, Silas must embark on a journey through the wilderness to find his father. Every step of the adventure challenges Silas to gain courage and strengthen friendships with humans, ghosts, and animal friends along the way.