Boredom Be Gone! 8 Fun Activities for Kids Ages 7-12 to Support Summer Reading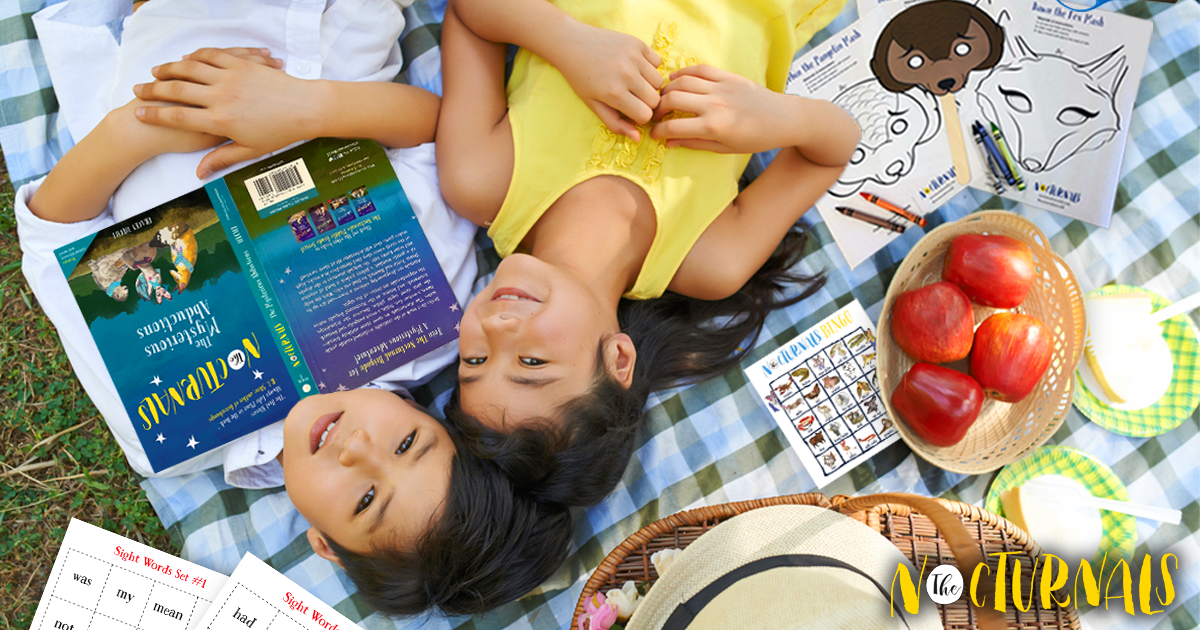 Summer is just around the corner! Need some fun things to fill those long summer days?
The Nocturnals Summer Reading Kit
is jam-packed with
Nocturnals
-themed learning activities that support kids' reading comprehension and STEAM skills using the fiction and nonfiction books—everything you need to have an awesome and educational summer! Here's your peek inside the free summer reading kit; take a look and dive in here!
1.) Craft Fur-ocious Nocturnals Masks
Get creative and use markers, colored pencils, and more to color
Nocturnals
masks and become your favorite character! Afterward, tape a craft stick or ruler to the back of your creations and pretend to be your favorite character.
2.) Play Nocturnals Bingo
BINGO! The Summer Reading Kit includes
Nocturnals
-themed bingo boards and call cards with interesting animal facts. Need more fun facts? Find them in
The Nocturnals
nonfiction books about nighttime animals.
3.) Write a Rap for Your Favorite Nocturnal
In the books, Bismark the Sugar Glider says that The Nocturnals are bold and brave! Write your own paw-some rap about The Nocturnals using these qualities.
4.) Create Your Own Adventure Story
Become a member of
The Nocturnals
with a fun fill-in-the-story game! Use the different parts of speech to fill in the blanks.
5.) Gamify Sight Word Identification
Whether you want to play "Go Fish" or a memory-matching game, the Summer Reading Kit includes
Nocturnals
sight word cards and FOUR different games to hone your literacy skills!
6.) Draw Amazing Animal Trading Cards
Using the extraordinary nature photos in
Nocturnals Explore Unique Adaptations of Nighttime Animals
, draw your own nocturnal animal trading cards.
7.) Search for Vocab Words
Put your sleuthing skills to the test and hunt for vocabulary words from the books in a fun word search!
8.) Discover the Science Behind Animal Tongues
Ever wondered how long your tongue is compared to other animals? Now you can find out! The Tongue-Tied Science Activity teaches you how to use a measuring key to compare your tongue length to pangolins and chameleons.
You can find and download
The Nocturnals
Summer Reading Kit
here
.